Our Services & Capabilities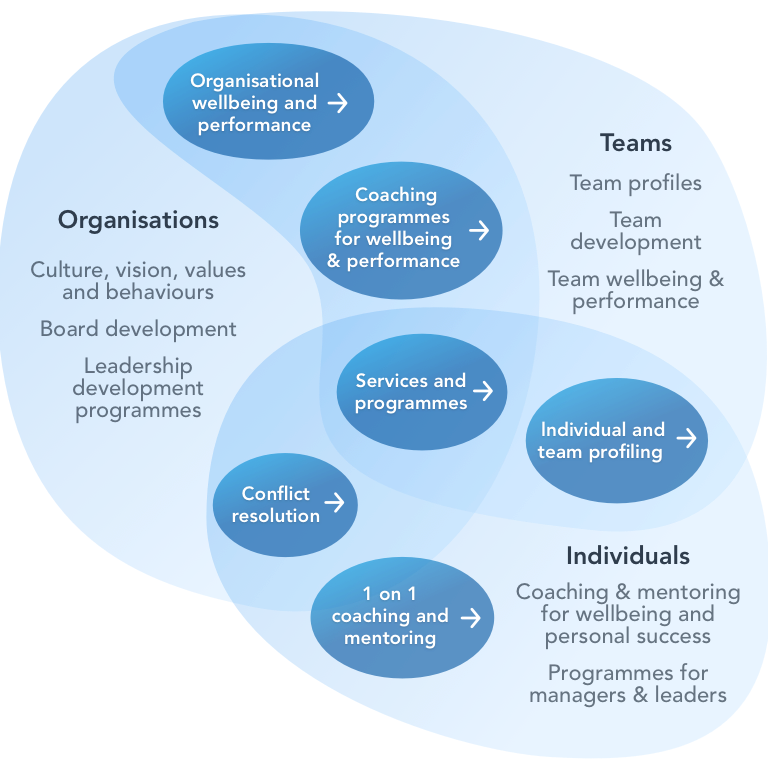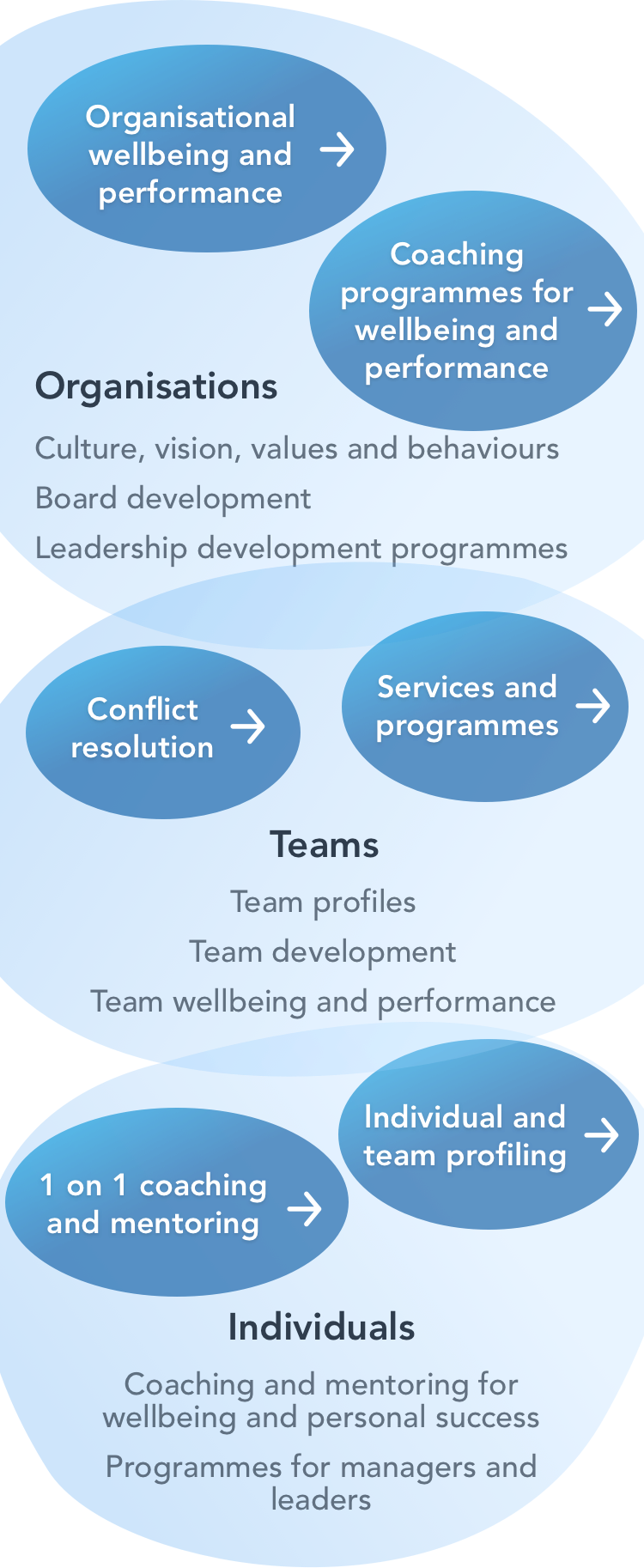 Recognising the changing environment in which we work and equipping staff to be able to respond to this is essential for any dynamic organisation is essential within any OD agenda.
We do this by:
Strategy development: development of vision and values, embedding behaviours and strategy review
Leadership development: designing programmes to maximise individual development
Talent management: supporting organisations in planning and developing their future workforce
Training: designing programmes to meet organisational, team and individual need.
Staff engagement: using a range of tools and techniques to maximise staff involvement
Facilitation: working with teams
Mediation: resolving workplace conflict with individuals and teams
Coaching and mentoring: supporting individual performance though coaching and mentoring.